Following the demised of mother of the first president of the Fourth Republic of Ghana, former president Jerry John Rawlings, Madam Victoria Agbotui at age 101 on 24th September,2020. President Nana Addo Dankwa Akufo-Addo indicated that he was on an official visit to some parts of the country but called the former president on phone with his condolences and also assured him a visit to commiserate with him the sad revelation on his return to Accra.
On Sunday night, 4th September, 2020, the president returned to Accra and on Monday, 5th September,2020, he visited the former president, Jerry John Rawlings and his family to commiserate with them, the former president in particular Madam Victoria's departure, where he expressed a lot about mothers.
President Akufo-Addo was accompanied by some eminent members at the presidency like: the Chief of Staff and director of Communications at the house.
Sharing the tragic feeling with the former president, president Akufo-Addo indicated that he knows how Mr. Rawlings was feeling, because he has been in a similar situation as his mother demised while he was the minister of Foreign Affairs, but had to cry like a baby.
"I cried like a baby when my mother died while I was Ghana's Foreign Affairs minister, so I know how you are feeling."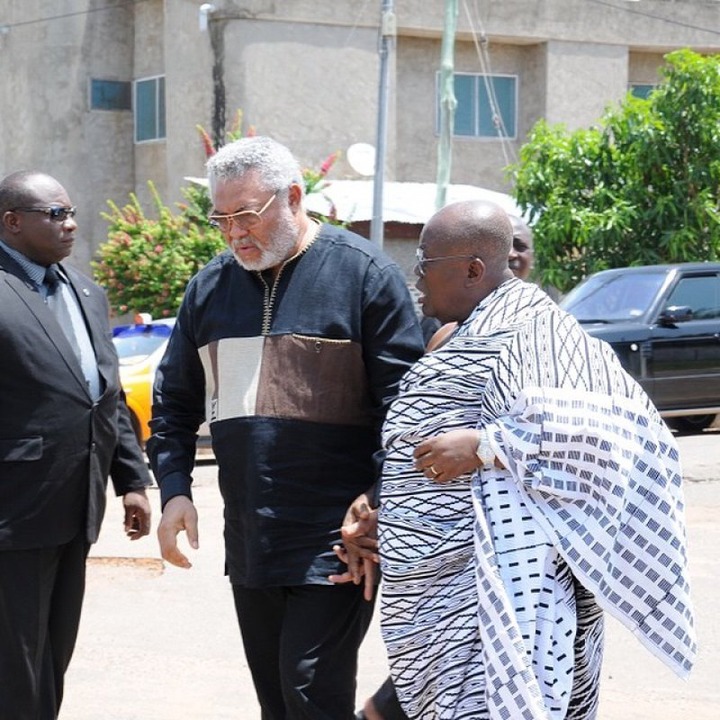 View pictures in App save up to 80% data.
President Akufo-Addo indicated that mothers have always been special and for that matter, it pains a lot to loss them than father's.
However, the family was grateful for the visit by the Akufo-Addo administration as expressed by the head of the Anlo State, who is the chairman of the central planning committee of Madam Victoria's funeral.