The coronavirus pandemic has prevented more than 1 billion students around the world attending schools, colleges and universities.
Lockdown restrictions have given rise to a boom in online learning and home-schooling.
Barack and Michelle Obama will broadcast virtual events for US students graduating this year.
But a digital divide prevents many students from poorer backgrounds accessing online learning.
US students leaving high school this year may miss out on attending a traditional graduation ceremony. But two special guests are on hand to help the class of 2020 mark the occasion at home instead – Barack and Michelle Obama.
With the coronavirus pandemic leading to the cancellation of many such ceremonies, the former US president and first lady will take part in a special TV ceremony to celebrate with this year's graduates. Barack Obama is also scheduled to attend two other commencement events.Barack Obama✔@BarackObama
I've always loved joining commencements––the culmination of years of hard work and sacrifice. Even if we can't get together in person this year, Michelle and I are excited to celebrate the nationwide Class of 2020 and recognize this milestone with you and your loved ones.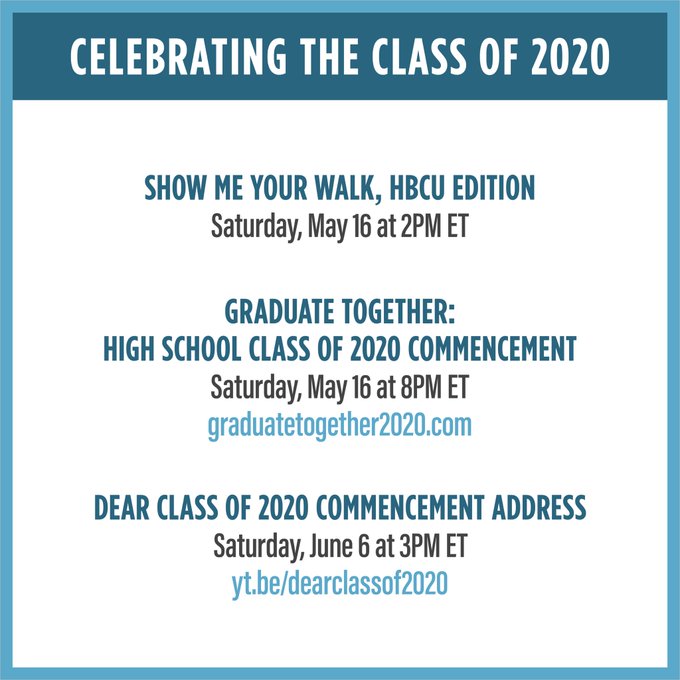 211KTwitter Ads info and privacy52K people are talking about this
The Obamas' announcement comes as COVID-19 continues to affect the education of schoolchildren across the globe, with lockdowns and other restrictions moving lessons from classrooms to the web.
Have you read?
More than 1 billion students have been prevented from attending schools, colleges and universities, according to UNESCO. Nationwide school closures are affecting over 70% of the world's population, it says.
For many, online lessons and home-schooling have quickly become an everyday reality.
Teachers can hold digital classes using online communications tools such as Zoom, or through apps such as Google's G Suite for Education and Microsoft 365 Education. Students have a world of online education at their fingertips, which includes language apps, digital tutors and online learning software.
Education technology was a growing market even before the coronavirus pandemic hit, attracting more than $18.5 billion in investment in 2019. And with ongoing disruption for students, the sector looks set to grow and innovate even further.
What is the World Economic Forum doing about ensuring access to the internet for all?
Show
The digital divide
While online classes provide a valuable way to continue schooling during lockdown, they are not without challenges.

Access to the internet can be volatile or expensive, but in some countries online learning is being supplemented with other resources like educational TV broadcasts. This requires students to take more responsibility for structuring their own learning.

Younger pupils often need input from parents or carers, which can be a challenge if parents are working from home, while trying to facilitate home schooling.
For some students living under lockdown restrictions, online study is not an option. Half the number of learners kept out of the classroom by the COVID-19 pandemic do not have access to a household computer, according to UNESCO. And 43% have no internet at home. The situation is even worse in low-income countries: in sub-Saharan Africa, 89% of learners have no access to household computers and 82% lack internet access.

The World Economic Forum's Internet for All initiative was launched in 2016, with the aim of bringing together policy-makers, international organizations, private sector partners, academics and other stakeholders to find ways to close the global digital divide.

Until the situation changes for those students who lack the necessary hardware and connectivity to take part, online learning will be virtually impossible.https://www.weforum.org/